Last
donors
:





More Fake news
Looks like the vault of sexual tales are running low.
Are you an author? A smut fan-fiction writer? Let's see what you've got!
Pop on over to
Daily Sex Story
and share your prose with us, and if you're selected, you can earn this fancy doo-dad for your page:

Date: 2014-06-11 20:38:21
News #: 101
Reporter: That Nik Guy
More stories
This entire series was put up for nomination and is full of stories. Though Fakers putting in their own stories are nice and we all love the sexiness and adventure, these will be just as good and shall be up for reading. ENJOY! :)
--------------
---------------------

If you wish to put in a story and be chosen and put up on the mainstreet then you can put your stories up in Daily Sex Story. Can't wait. :)
More about the Daily Sex Stories
Date: 2014-09-27 17:41:46
Story #: 149
Mod: Ich Bin Ashes Feinrose
More sluts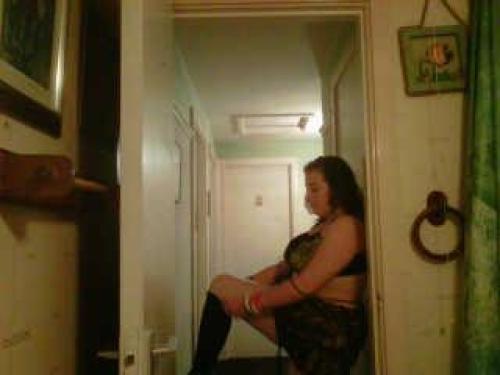 This week's slut is [
Sammie
]! Shes sexy and fun and kinky too. ;) She loves her many, many toys and she loves squirting! She has told us in the interview she wears leopard print and has been in a threesome with all women and, in her words, "it was the time of my life". :)
Though she doesn't have any favorite sex words she does have a favorite toy: a pussy stretch pump. She loves using it and though that's her favorite toy she has other fun fetishes as well such as saying no to safe sex and loving fisting.
She is now a full lesbian and prefers 69 and will only swallow/drink cum if it's a woman's during sex. She is sexy yet classy and in her own words "she may be big but she feels she has the looks and charm" and i do agree! :)
Her sexy saying to all Fakers: "Keep it real haha."
--------------
------------------------------

If you are interested in learning more about the lovely [Sammie] and her sexy answers, you can find them here in her interview! --> Slut of the Week Interview - Member # 11290

--------------------------------------------

Want to have a chance to be chosen and featured as Slut of the Week? Then submit your application to Slut of the Week - Applications.

Want to see past winners and their interviews? You can see them here! Slut of the Week Winners & Slut of the Week - Interviews.
About the Slut of the Week
Date: 2015-03-25 05:43:38
Slut #: 124
Mod: Ich Bin A. Rymar