Last
donors
:





More Fake news
Fake (Real Time) Chat
Fake now has a real time chat! It's accessible on the page Fake Chat - just enter your name in the username box that appears and you'll be good to go and chat with other Fakers!

Hopefully we can get a lot of member active in there, so encourage your friends to join and hang out.
Also, don't forget about the Sexiest Valentines Present official contest!
Date: 2014-03-10 19:05:25
News #: 99
Reporter: Stephen
More stories
-This is written in Medical journal format
"The horrors of Breast Expansion"
-Dr. William C. Quayle MD.
In this modern world of ours, it seems like there is nothing out of the ordinary anymore. All of our "syndromes" and "diseases" have been discovered, and there is a perfectly logical explanation for everything under the sun. This is why it pains me to bring up this topic. Women have been second in line in the medical field since the beginning of time: Little to no attention being paid to women and their medical problems. When women complain of ailments, its often dismissed as "stress" by male doctors who think they know what's really going on, so many women suffer in silence…I have decided to give these women a voice. Be warned, though…this is a very sensitive topic, and should not be read by everyone.
Breast Expansion:
This phenomenon has been a very well-kept secret in the medical world for years now. Though not particularly "new", this problem is very rare. But as it's been proven…just because something is rare does not mean it's not a problem...
--------------
------------------------------

Want to read more of these sexual exploits?
Breast Expansion

--------------------------------------------

Submit a sex story here! :) Daily Sex Story

Don't forget to check out our past favorites! :) :)
Used Daily Sex Stories & Used Daily Sex Stories2
More about the Daily Sex Stories
Date: 2014-04-23 19:31:22
Story #: 117
Mod: Ich Bin Ashes Feinrose
More sluts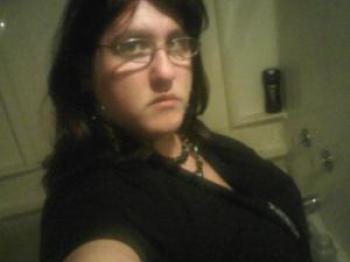 This week's Slut, [
CrimsonRiver
], is a such a sweetheart as well as a heels lover! :)
There should be some sexy pictures sometime in the future, so be sure to keep an eye open for them!
Her wonderful saying to all fake members, "let your freak flag fly!", shows that she is indeed a wonderful person and open with herself.
Be sure to read over her interview for more info on this wonderful new Slut of the Week! :) ->
Slut of the Week Interview - Member # 10468
--------------
------------------------------

Want to be featured as Slut of the Week?

Be sure to put in an application for a chance to be featured!

Slut of the Week - Application
About the Slut of the Week
Date: 2014-04-22 21:24:14
Slut #: 87
Mod: Ich Bin Ashes Feinrose